Is it just me or does 2016 have too many good Korean dramas? I mean there's always awesome shows each year but not this many! It all started with Cheese in the Trap! I'm so thankful they made a live action of it. I've been following its webtoon since 2011! It's too bad the English translated versions took a while to update. My patience was tested really well waiting for the next chapters. Now I no longer have to because I finished watching all episodes. I found out the show isn't much different from the comic. I know this is just wishful thinking, but I'm hoping for a Season 2. Fingers crossed.
Speaking of webtoons, there's W. Yes the title is just the letter, W. It's unique and interesting because a person becomes warped in a comic. For a drama, that'll be difficult to pull off. But I skipped this for a while after watching around five or six episodes. Saving it for later, I guess? There's also Cinderella and the Four Knights. It's somewhat similar to Boys over Flowers and I watched around 8 episodes, but stopped midway. Why? Geu-nyang. Haha!
Then there's Descendants of the Sun. I didn't finish watching it though. Spoilers were everywhere in Facebook and other social media sites, and it sort of blew me off. But definitely the
kilig
part was there every time I see it.
I stopped checking the latest dramas around May and got back after randomly seeing a trailer of Doctors Crush. To be honest I prefer the latter over Descendants of the Sun. I don't know if I'm biased because I adore the Park Shin Hye and Kim Rae Won pairing, or because I didn't finish DOS. Then again.. I was more interested in the second lead couple.
After Doctors Crush came Moon Lovers: Scarlet Heart Ryeo. It's still ongoing and I wait for the raws and English subtitles every week. The waiting part is annoying. I normally start watching a drama once its completed but I'm too hooked and excited to watch the next episode. I don't even bother waiting for the English subtitles. They tend to cut scenes in the Eng sub version. I honestly don't know why they even do that. They keep cutting the good parts too! They removed a major development scene in episode 8! Ugh. How dare you. Had I not watched the raws, I wouldn't know about it. Don't do the same for Episode 10, 11, and the rest! Chebal.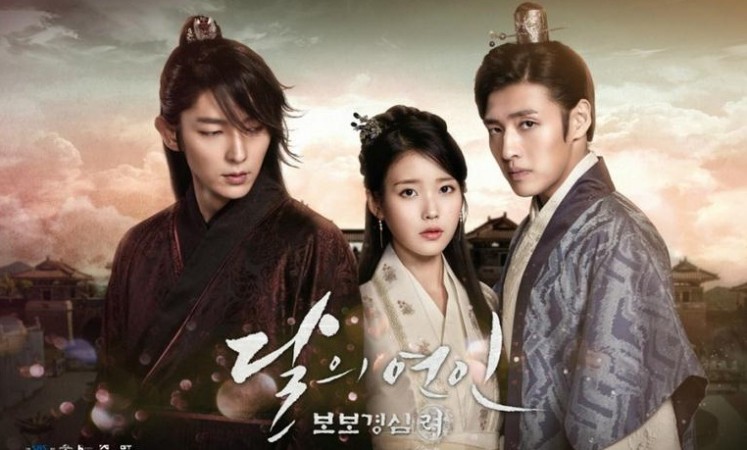 Another for the historical genre is Love in the Moonlight. There's only one reason why I love it. Park Bogum. *Insert fangirl-ing moment* I mean.. just look at him! Be still, my heart. lol
I'm just waiting for
Hwarang: The Beginning
and my 2016 will be complete. ♥